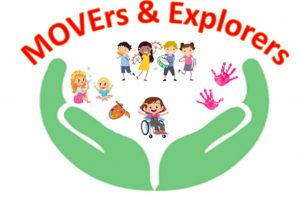 What is MOVErs & Explorers?
MOVErs & Explorers is a free pre-school support group at Percy Hedley School providing a range of fun, nurturing, sensory based programmes. It utilises Movement Opportunities Via Education and aims to work in partnership with parents to provide high quality early years education to develop their child's physical, cognitive, social and communication skills via explorative play.
Who is it for?
Families with young children with neurological and motor disorders, and for those with speech, language and communication difficulties such as Autism from age 3month to preschool.
When and where?
The session will be running on a Monday morning during term time from 9.45am until 11.15am at Percy Hedley School in Killingworth.
How do I find out more information?
For more information and to register your interest in this group, please contact our school business manager Carla Maley on 0191 2161811 or via email c.maley@percyhedley.org.uk