Hi there everyone
I hope that January is treating you well, and that the winter and Covid aren't having too much of a negative effect on whatever you're doing. The week's gone really quickly in school, which I think is probably a good sign! It means that it was probably quite a nice week, and properly busy. Covid is still very much with us of course, and many of you and we are making compromises, so thank you for that. On the other hand we have had a lot of lovely things happening, from Outdoor Learning, to using the new Accessible Roundabout, welcoming a few new staff, and pressing ahead with lots of school-type things. I hope this week's blog gives you a flavour of some of those. Cheers
Assessment & Progress: 1.Therapy
I said last week that I would talk for a few weeks about all the different ways that Progress is measured in the school, and the first and most obvious one is therapy
Before I do, a quick thanks for sending back the Key Drivers forms – we're really excited about involving you more in these discussions about Assessment and Progress
So: Therapy is the first way that it's obvious that our pupils here make progress. It's why many of you, I'm sure, sent your son or daughter here, and it's the thing that makes us different to many other schools of our type. It isn't just that we have one or two, but we have a whole army of great physiotherapists, Occupational Therapists, and Speech & Language Therapists who work here, and it's fantastic. It's one of the reasons that I came here too, because it really is quite different. We're also lucky to have a counsellor and part-time Educational Psychologist, as well as a Nursing Team
All the therapists are making assessments all the time, and in a variety of ways. It's actually quite inspiring to see them working with teachers and support staff. Their assessments begin when we are looking at children who have been referred here with the initial assessments that they do, and then continue with deciding on Therapy Outcome Measures, writing ETCH Reports, Annual Reviews, creating Therapy targets, writing Case Notes, and all sorts of other measurements and assessments, some of which are complex and profound. Their work is very important. They are the central part of our work here in making a difference to our pupils' lives, and we're very lucky to have them
The Class Team is the key group here and although difficulties always arise in the course of our work, the Class Team is the single best way that children make progress, because everyone works together. They are constantly monitoring each child's progress in therapy, and always intervening when necessary to ensure pupils continue to make progress as we would expect, or better!
Next week, I'll briefly talk about EHC Outcomes. I hope it's helpful and interesting to hear about assessment measures in this way

 You said, we listened: Office Hours Opening
We would like to start a "You said, we listened" part of the blog, to show that we are trying to listen to parents/carers and pupils, to consult, and to try and improve our school community by listening to everyone
The first one in this section then is the hours that our school office is going to be open. When I became the Head in February the hours were 8.30 – 4.30, and 4pm on Fridays. Talking to some of you – and thanks very much if you have helped us with this decision – we can see that it may be more supportive sometimes if you were able to make contact with the office more often than that, so we have now got staffing in place and arranged it so that from the 1st February the office's hours will be 8-5 Monday to Friday. Hopefully that will give anyone the chance to ring even if their child gets back late, or to phone earlier if that suits. We understand that many of our parents are very busy, and that contact of this kind is important
Thanks to all who helped this happen
We can't do everything that everybody wants of course, and often people want different things, but we can listen, and we're committed to finding more ways of doing so
Parent Governor
And a reminder about the voting for Parent Governor. Thanks for voting already if you have done. You have until 4pm next Friday, the 28th Jan.  We'll get a few spares printed, as there usually a few late ones to come and we don't want to run out! It will be good to get this sorted
Covid
Obviously things are happening across the country and in the news with Covid
There is a national relaxation of face coverings that is happening right now everywhere, it seems. This includes a relaxation of face coverings in classrooms. However, we'll support pupils if they want to keep wearing them, and we'll be continuing our current measures for staff due to us being in outbreak, as agreed with the Director of North Tyneside Public Health team. Different people have differing thoughts on this topic, it's quite sensitive and even a bit controversial, but we will continue to take advice, and to do our best to do whatever seems in the best interests of our pupils and staff. Yet again, thanks for your support with this approach generally. I think this is another moment to cross our fingers with regard to the virus and hope that we have turned a corner
Bird Watch
With Christmas and whatnot, we've done a bit less on our Annual School Bird Project recently – we'll get back to it more in the Spring and Summer
Aidan and Finlay in Philip's class have created bird feeders this week in their project session by adding sticks and moss to a recycled bottle. The class had already researched the importance of feeding the birds during the winter months, and next week they'll be finding a suitable place for the feeder in our Outdoor Learning area. We'll be observing the success of the feeders by filming them over the course of a day using a GoPro. Fingers crossed we get some visitors! Here they are!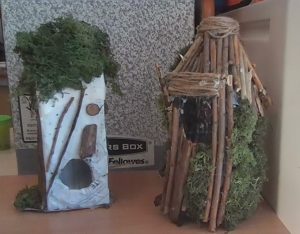 Aidan and Finlay keeping an eye on the birds in the winter months
Subject Focus – STEM again
Here are some of the things that the students said about the STEM project. It's good when we get the students' direct voices into anything
Kristian: I liked the murder part

Tatiana: I enjoyed making the trip to catch a vampire. I liked making my shooter

Faith: My favourite part was the Woolly Mammoth

Ella-Rose: I liked meeting new friends

[different classes were put together]

Brian: I liked space!!!!!

Sid: I liked the jungles, space, and the shapes!

Santi: I liked the monsters!


Some of these comments are great too! 
David has taken some lovely pictures of the school. Enjoy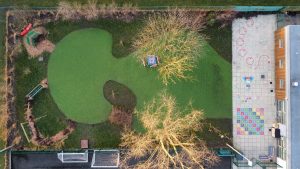 What everyone calls Teletubbyland!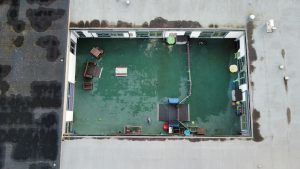 The Quad, looking a bit wet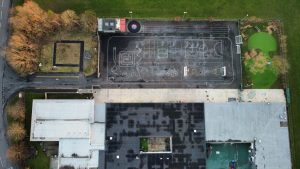 Nice view of things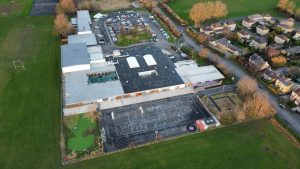 A nice, wider view of things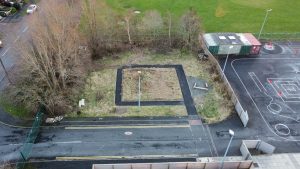 The latest state of the Outdoor Garden
Accessible Roundabout
The students seem to have really enjoyed playing on the accessible roundabout. Thanks again to those responsible for us getting it! In fact a few of them this week have absolutely loved it, like Antony's class, where Amelia wasn't too pleased when it achieved 'Bat Out of Hell' speed. ML…☹…RIP. Have a look at them playing on it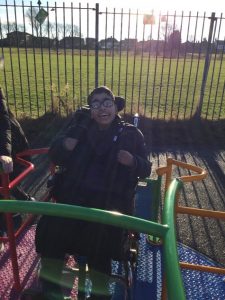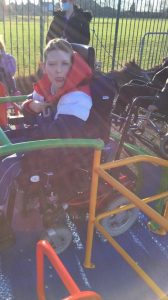 Jay                                                                  Benjamin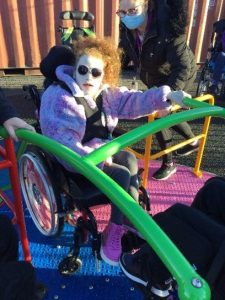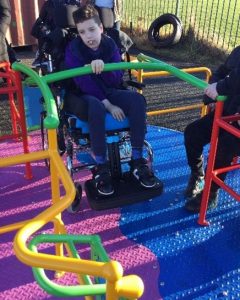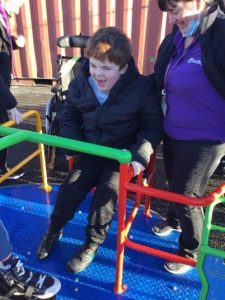 Amelia                                                John                                                  Joseph
What a great class!!!!
Kayden Korner
That Kayden is a multi-talented chap, you know. Sometimes it's poems, sometimes it's jokes. But today, it's a fun fact. Here it is: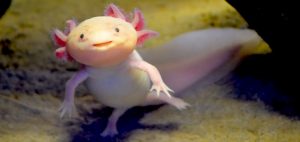 Most Axolotl have very poor eyesight they often end up eating each other
They are still very cute though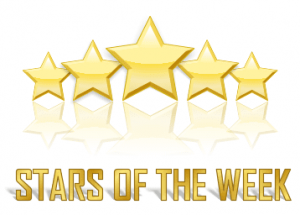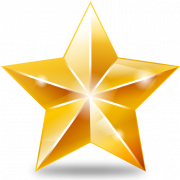 This week the ELTBA Star of the Week goes…..to the lovely…Zacharia in Skylarks.  He has been working super hard both at home and school on his adding and counting on from a given number and the class team are extremely proud of him and his perseverance. Wow, Zach, that's fabulous, great work. Clearly a STAR!!!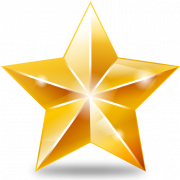 In Engagement, it's…………………Ameen!!!!!!!!!!!!! The Class Team are really proud of Ameen, who as well as being a great guy has shown great resilience and bravery in a lot of things he's been doing this week. These are great things to say about someone, Ameen, so huge congratulations for being this week's big old STAR!!!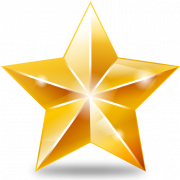 In terms of all of those students in Key Stage 4, we were all so proud of them when they were doing STEM Week last week that we wanted to nominate them all. STEM subjects are great for our students, and most seemed to really enjoy themselves, which is lovely to see. The extra preparations and all that the staff had put in were all well worth it, and so we wanted to say a big well done to all of those five classes, making them all STEM STARS!!!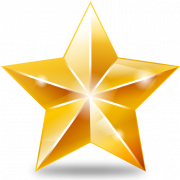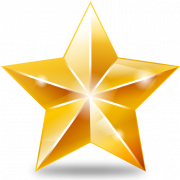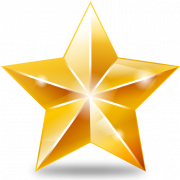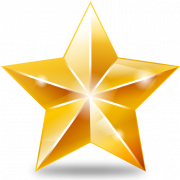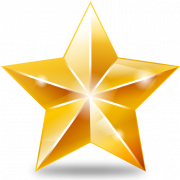 Finally
The Wellbeing Project, Beating the Odds, that involves staff training, linking with other organisations & such-like, input from Louise B the Ed Psych and special timetable collapse days, is having its next special day on the 11th February. The sub-topic will be 'Coping', and it coincides with Children's Mental Health Week which is perfect for our aim for the project which is to build resilience. People have been planning it this week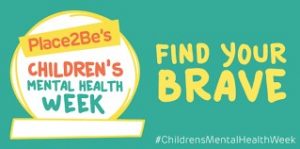 Finally finally….
Have a lovely weekend. I thought it was ging to be terrible weather in the winter when I moved to the North-East (jk!) but it's really very mild and really nice most of the time it seems. Hope I haven't jinxed it. Also hope you can make the most of it, and we'll get back on the school train next week
Cheers
John S