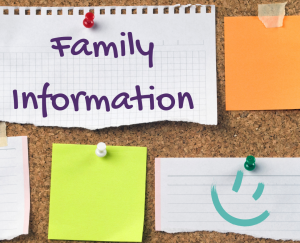 Family Liaison:
I can hardly believe half term is nearly upon us. I have thoroughly enjoyed seeing the bustle and activity around school. We have had to manage the ongoing pandemic as well as possible and I feel that we have done well all things considered. We even managed to hold a summer/autumn fayre.
Digital Resilience.
At school, we know the importance of E-Safety. Staff have regular training and updates.
See link below for information for parents shared with me by Philip Coates, one of our teachers.
Parent Resources: https://parentinfo.org/article/digital-resilience-a-parents-guide
Morrison's It's good to grow scheme.
Thank you so much to those who have supported this scheme. I had a look at progress, and we have 163 grow tokens. As we look forward to the opening of our outdoor space next week, please keep donating. We have until October 24th.
The plan is to use this to enhance our outdoor space. The link is: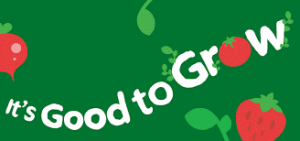 Activities:
I've been looking for half term activities but can't find details as yet. Keep an eye on the Facebook page where I will share what come in. 
Tim Lamb Centre:
Recently refurbished with some fantastic additions including indoor trampolines, sensory room and a wonderful accessible outdoor space featuring a wheelchair accessible swing this is a must if you are looking for somewhere to visit. It also boasts a "changing place".
Membership is £15 per year, with a £3 per visit for children visiting. Keep an eye on our Facebook page for updates. I will share their holiday programmes.
Get your membership here: https://pathways4all.co.uk/family-membership-form/
PTA:
We held our meeting as planned on Monday 11th October. We were joined, as we are at most meetings by John who really values us. We have also had commitment from parent governor Kate Cordwell-Smith to join as often as she can, which is another means for the parent voice to be heard.
We are exploring memberships which would benefit school and will update as we make progress.
The postponed events from the last academic year will take place in November; dates to be confirmed for a Magic Show (Upper School Conductive Education corridor) and African Drumming (KS4 S&L and Post 16).
We agreed to fund 2 days of a theatre company "True Colours" visiting school, following positive feedback when they came in to Post 16 recently. We will also fund another online Pantomime.
Our next meeting is planned for Tuesday 9th November 09.30-10.30
IQ Cards:
Orders have been coming in over the last week, so clearly many of you loved your children's/young people's art. These will be delivered to school in early December.
Here are some of the results:
PTA 100 Club:
Forms for the 100 club are attached. We now have 27 numbers taken. It's slow progress but heading in the right direction. I will send out paper forms in the next week as some people prefer a hard copy.
PTA Facebook page.
As we approach half term, I use the Facebook page to share social information and invite parents/carers to do so too. The link to join is below:
My contact details:
Email: e.robinson@percyhedley.org.uk
Phone: 0191 2161811 x 3260.